BU releases 2021 cohort of future-ready graduates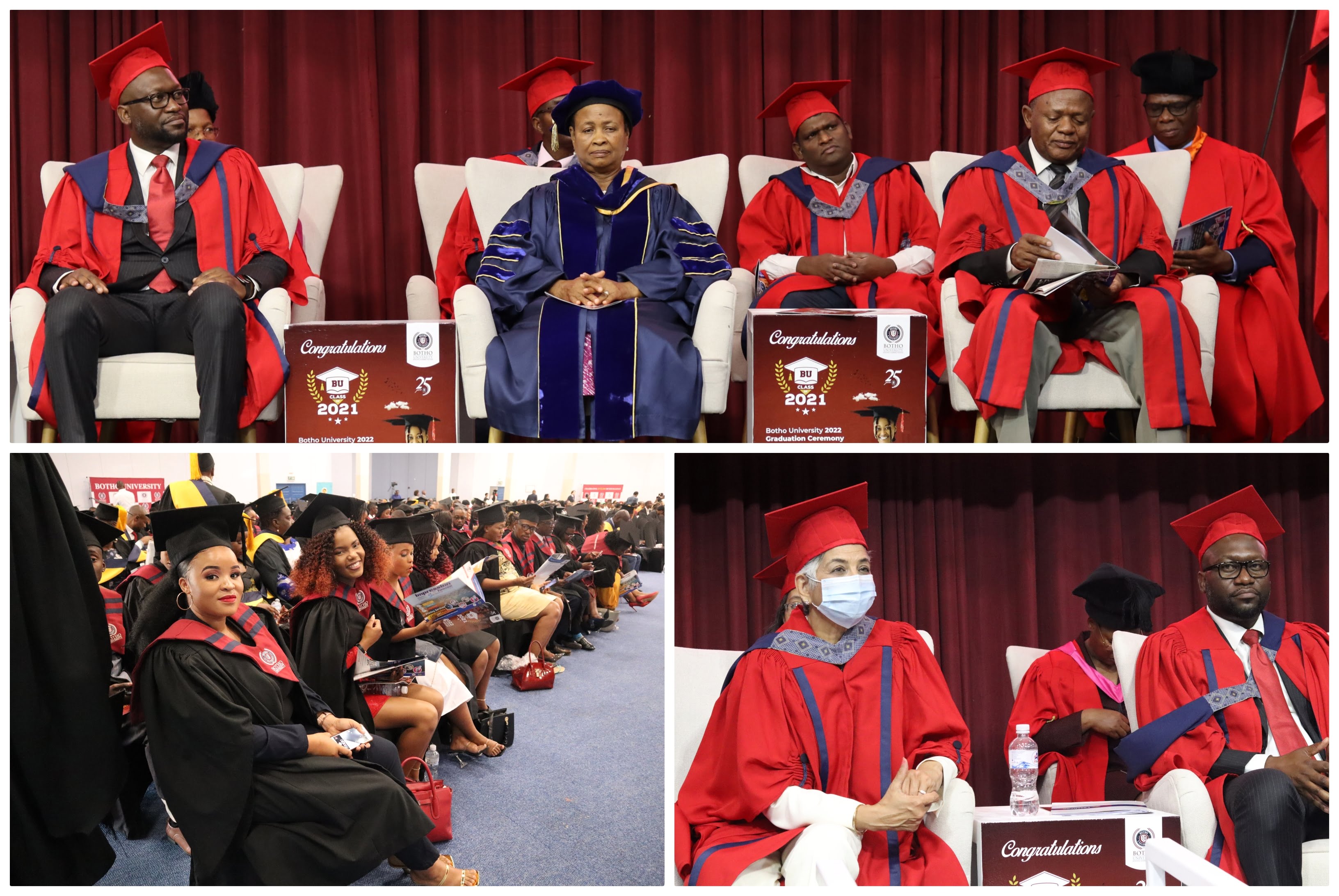 After almost two years of hosting graduation ceremonies virtually and being one of the first institutions in Botswana to do so, BU bounced back with a high-spirited physical ceremony held in Boipuso Hall, Gaborone. The ceremony was held on the 21st of October 2021, with over 490 graduands from both the Gaborone Campus and the Blended & Distance Learning Campus. The event was graced by Mr. Aupa Monyatsi, CEO of Letshego Botswana, the Board members & Senior Management of Botho, the Diplomatic Community, representatives from the corporate sector, and the academic staff.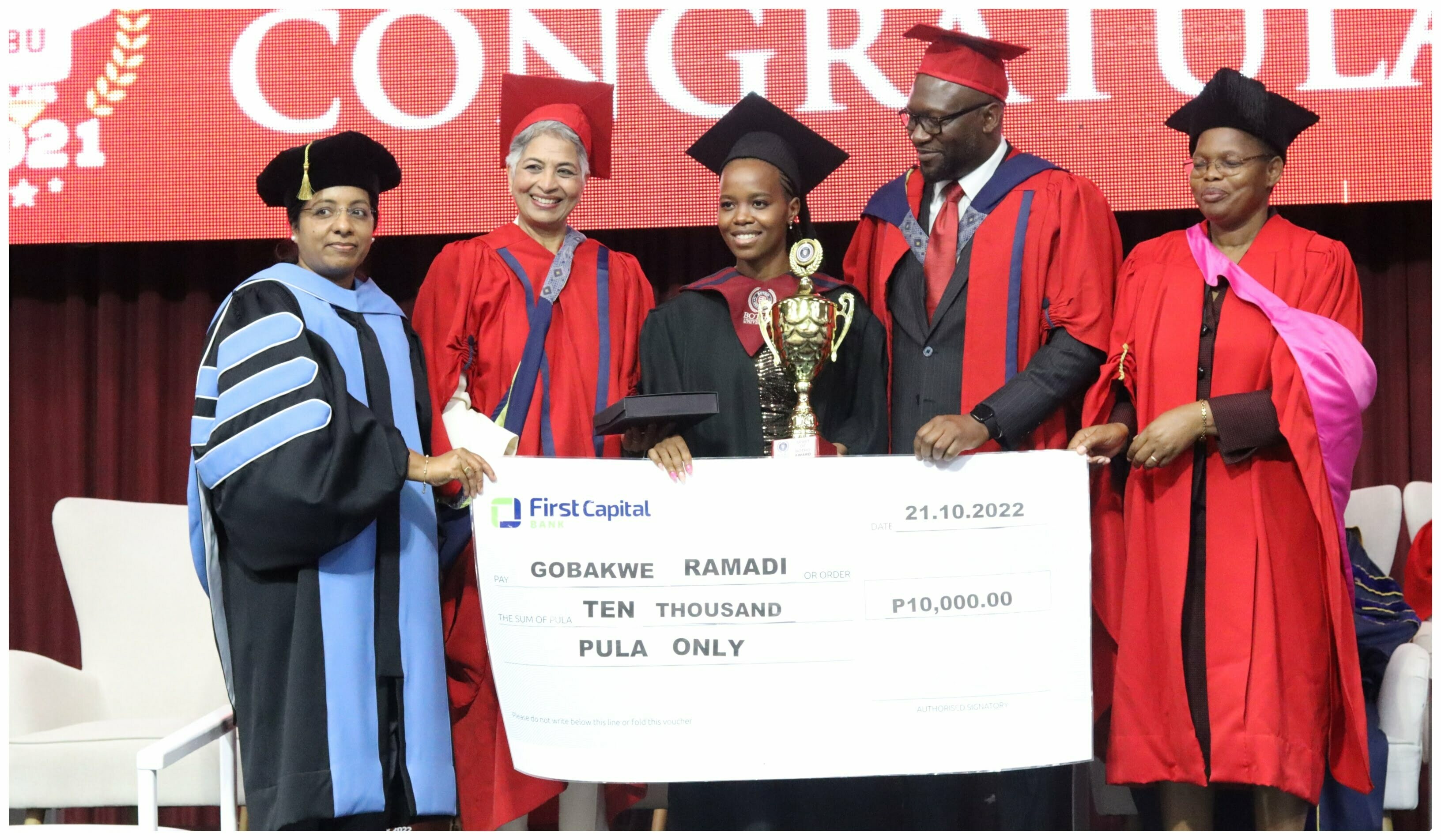 In her welcome remarks, BU Vice-Chancellor Dr. Sheela Raja Ram commended all the stakeholders and parents for their unwavering support in making the ceremony a reality. Dr. Sheela Raja Ram beamed with pride on the tenacity and hard work of the Class of 2021 in reaching this significant milestone.
She also highlighted that the year also marks BU's 25th anniversary, which denoted the maturity of the institution similar to that of graduates, who are now equipped with industry-relevant qualifications which give them the wings to go anywhere in the world.
The Chief Guest, Group Chief Executive Officer, Letshego Botswana, Mr. Aupa Monyatsi, shared that the story of BU was similar to Letshego as they both started from humble beginnings and are now successfully and spread across Africa due to their determination and hard work.
Mr. Monyatsi encouraged the graduates to serve their communities with diligence, commitment, and humility. He urged the graduates to put their Botho Graduate Profile (BGP) and talents to use, which would make them desirable employees and potential employers.