Japanese Embassy Donates "read Japan" project books to BU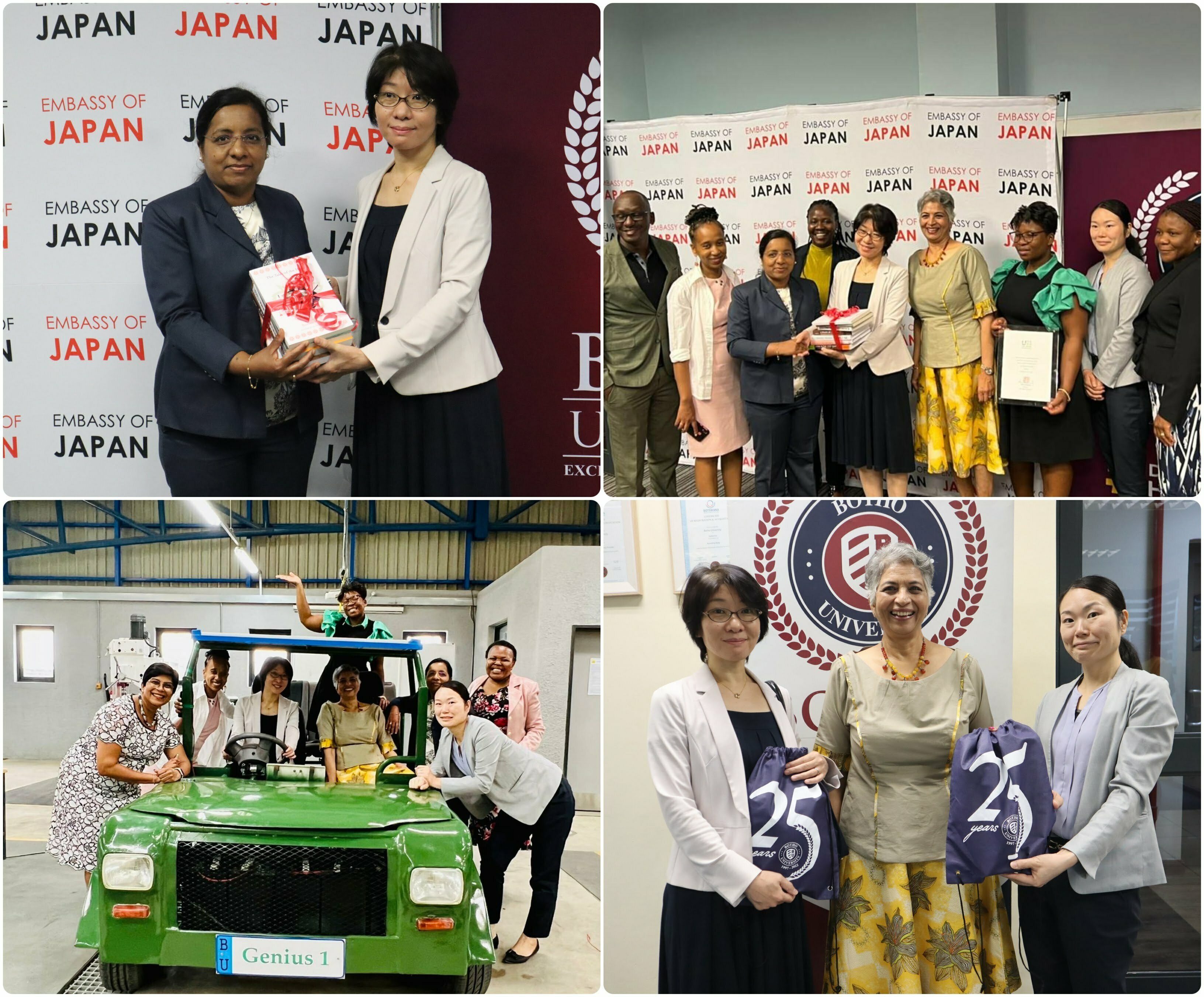 On the 22nd November 2022, the Embassy of Japan to Botswana donated 100 books under the READ JAPAN PROJECT to Botho University. In attendance were BU Senior Management and staff, Japan Chargé d'affaires, Ms Murai Makiko, and representatives from the Embassy, as well as members of the media.
"It is an honour to welcome the Japanese Embassy to Botho University, as well as the BU team and members of the media. This has been a week of books, with the library team donating a total of 1287 books and one computer per school loaded with the Library Information Management System (LMS) to eight (8) secondary schools and one (1) primary school across the country. We discovered the schools' dynamic and energetic minds to be refreshing and aspirational. These books you are donating are a gift that will benefit students and staff. A connected world is a strong world, the cultural awareness from this experience will open their minds," said BU Vice-Chancellor Dr Sheela Raja Rama in her welcome remarks.
In her keynote address, Embassy of Japan Chargé d'affaires, Ms Murai Makiko said, "The Nippon Foundation assists with implementing this project on an annual basis through the transportation of books from Japan to Japanese Embassies around the world for easy delivery to selected recipient institutions. Approximately 1,012 institutions in 136 countries have received books through this project of the Nippon Foundation so far. The books cover subjects of Economics, Business, Politics, International Relations, Culture, Arts and History."