No Boring Event a Success!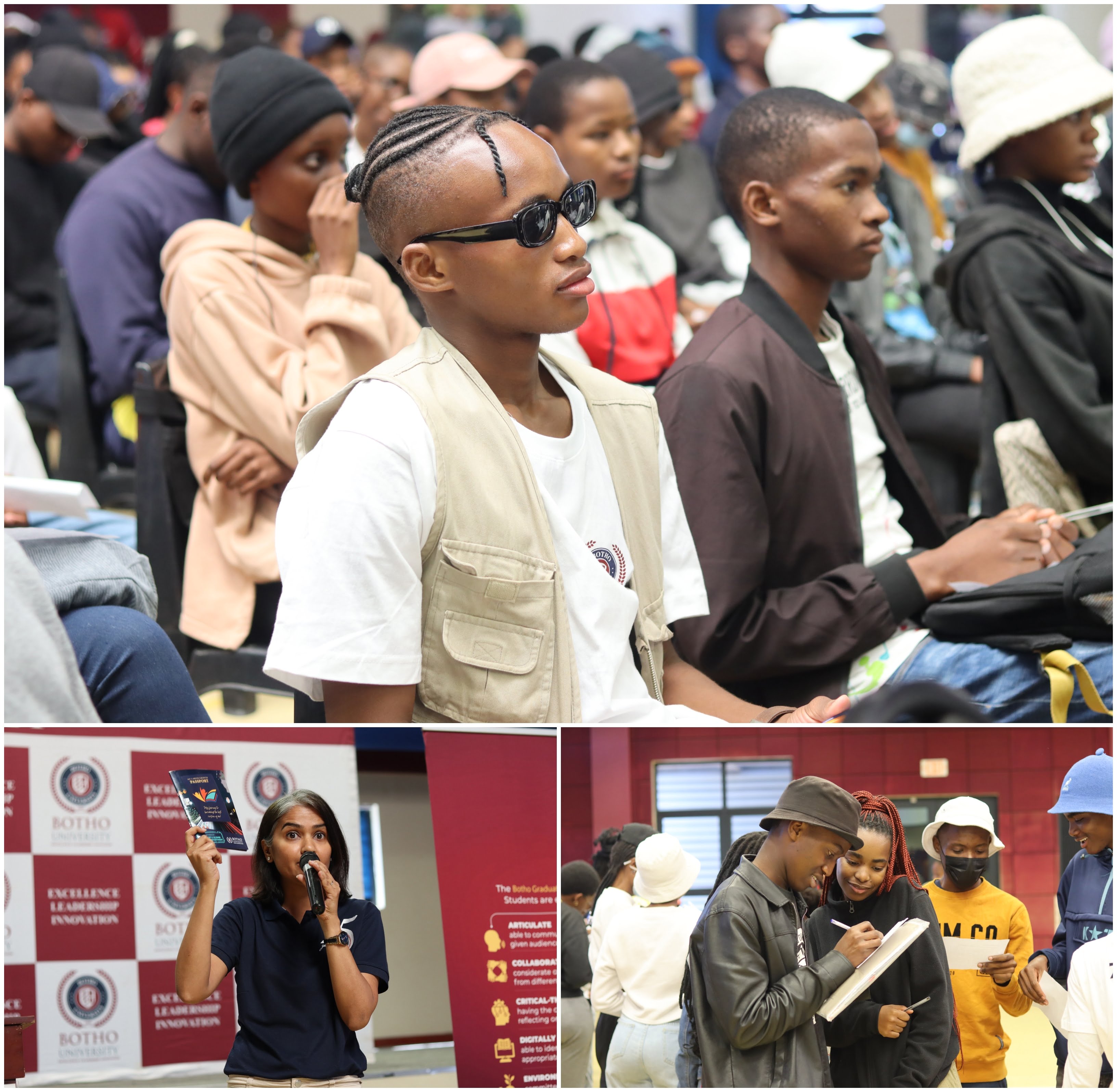 BU's Student and Alumni Affairs Department organised an engaging and dynamic 'No Boring' event exclusively for the university's first-year students. The event welcomed esteemed industry experts, with Youth Engagement Lead at the Office of the President, Kaene Disepo taking center stage and sharing his awe-inspiring life journey. Mr. Disepo's narrative served as a beacon of resilience, underscoring the message that adversity, regardless of one's background, should never deter one from pursuing their dreams.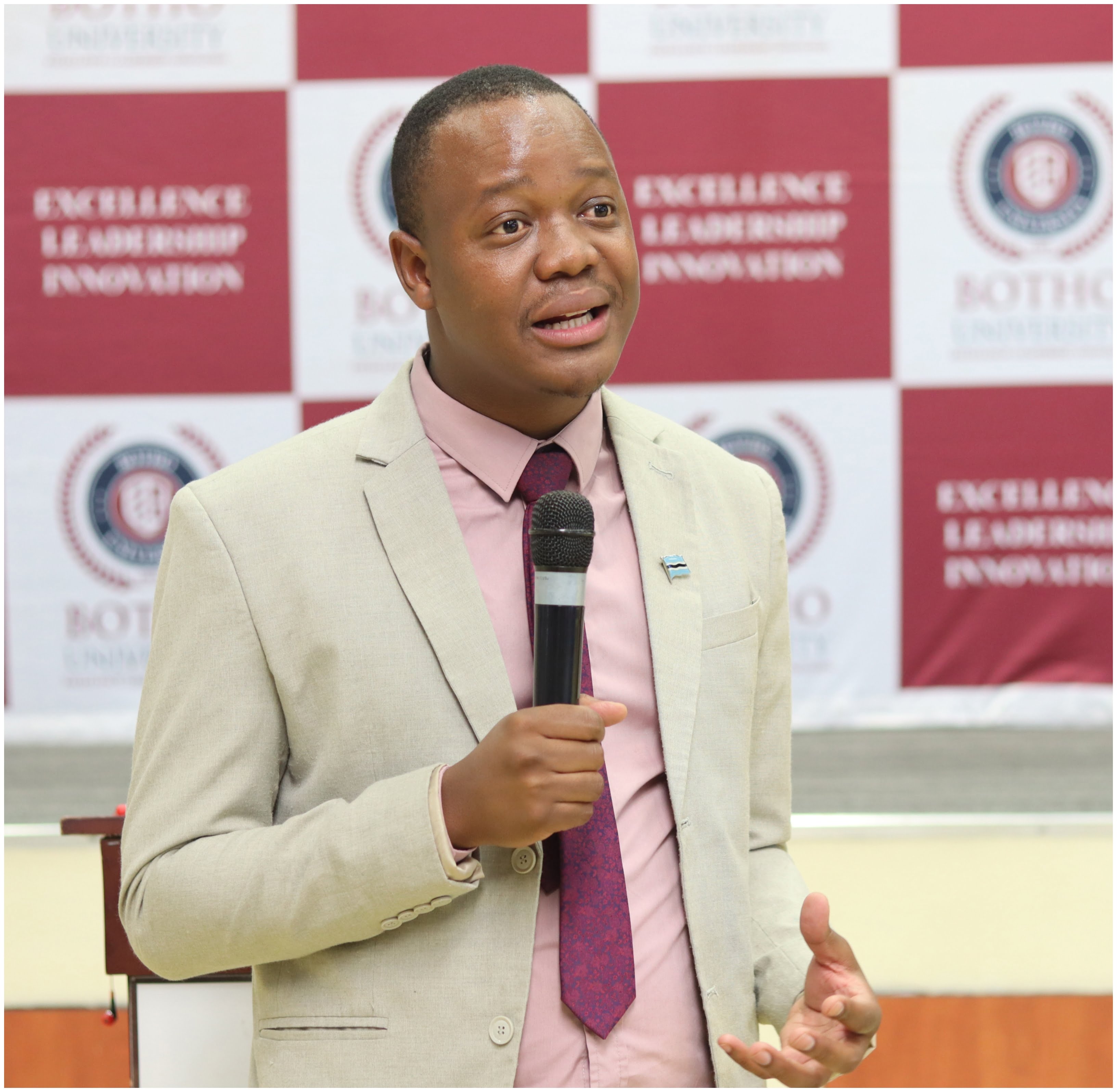 He recounted his early struggles, revealing how he was compelled to leave his father's home at age 15. Unwavering in the face of challenges, he persevered and excelled academically, achieving a remarkable 7A* and 2A in his BGCSE Certificate, which ultimately led to a prestigious scholarship for his Bachelor's degree abroad.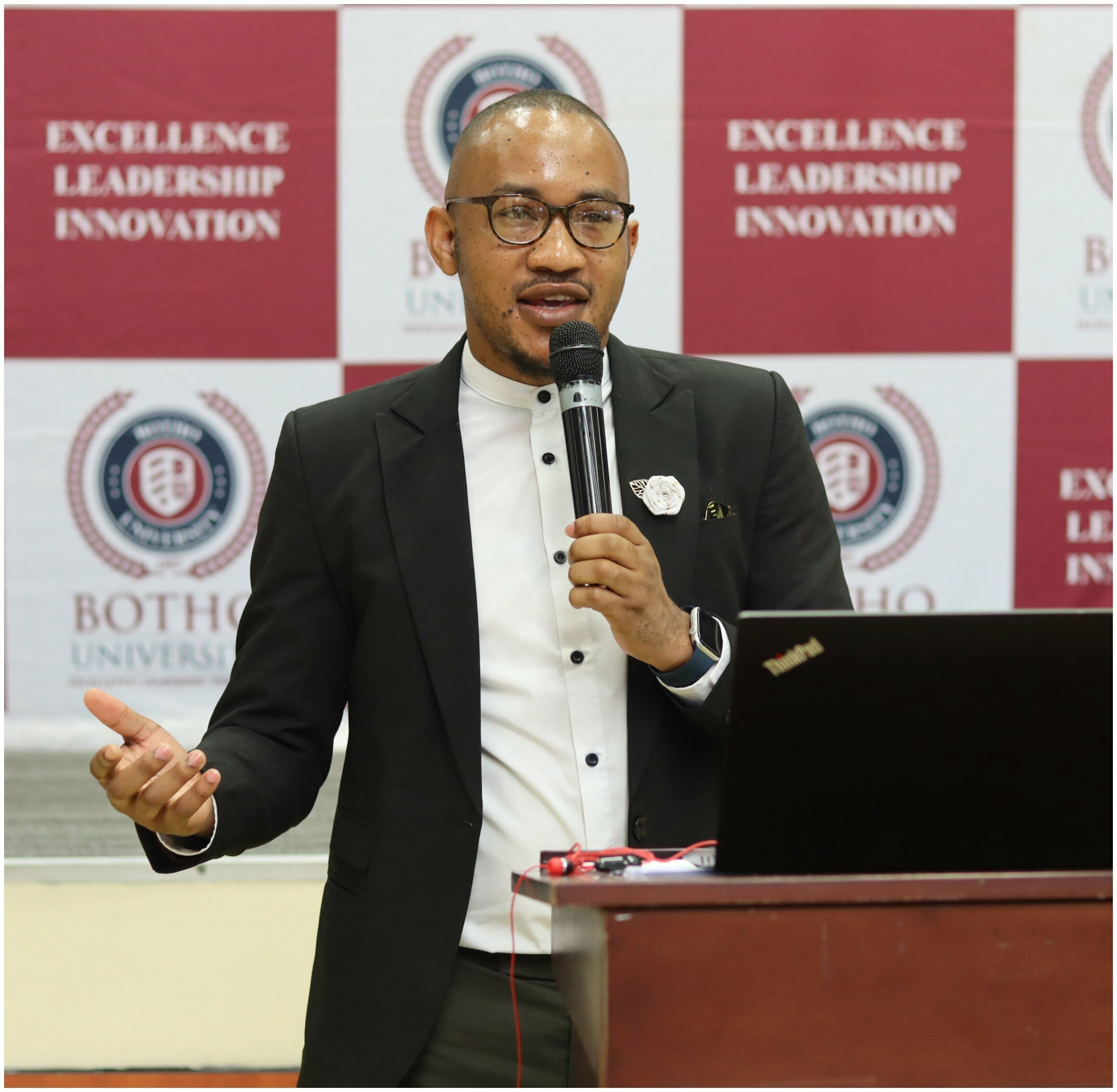 Complementing Mr. Disepo's inspirational speech, the event welcomed, Founder of BetterHealth with DrD and Co-Founder of Atlega Health Center, Dr. Thabang Dima, who shared his academic journey and offered invaluable insights into the crucial subject of mental health. Dr. Dima emphasized the distinction between mental health and mental illnesses, urging students to proactively care for their well-being while striking a harmonious balance between academic pursuits and personal leisure.
The event allowed students to broaden their networks, discover essential support structures for an enriching academic journey, and realize their career aspirations. These included valuable advice on choosing the right friends, seeking trustworthy sources of guidance during moments of uncertainty, and harnessing the myriad opportunities that Botho University extends beyond the classroom, encompassing sports, clubs, student exchange programs, internships, competitions, and community engagement initiatives.