BU celebrates staff excellence awards & Christmas party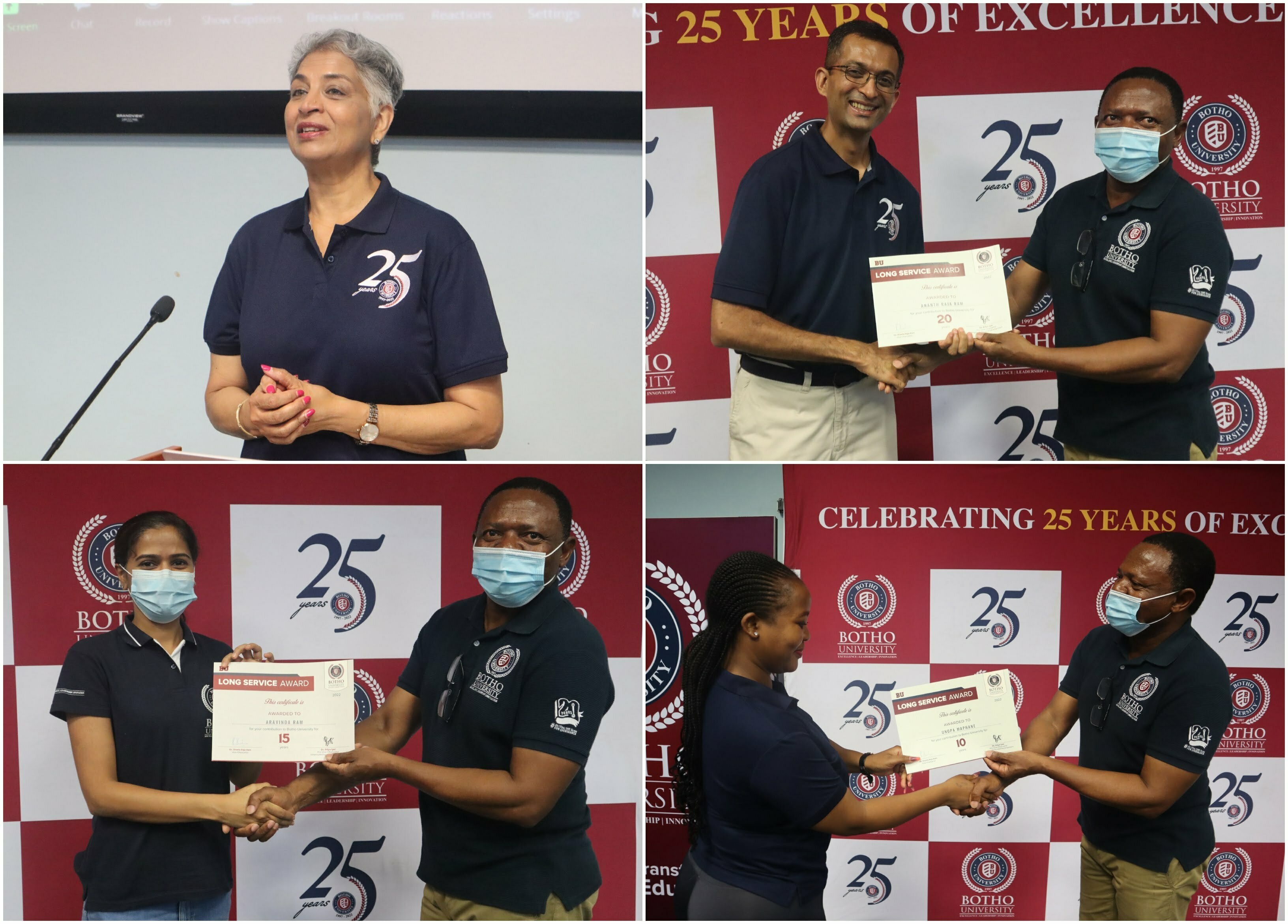 To cap off a successful year of impactful Botho University 25th Anniversary Celebrations, which began with a Media Reception hosted by the Vice Chancellor, Dr. Sheela Raja Ram, and culminated with the Main 25th Celebration officiated by Minister for Communications, Knowledge, and Technology, Honourable Thulagano Segokgo. On December 9, 2022, BU kicked off the holiday season by toasting the accomplishments of staff members with Staff Excellence Awards in the following categories:
Long Service Awards
Service Excellence Awards
Teaching Excellence Awards
Research Excellence Awards
Long-Term Training Awards
Gaborone Christmas party winners
Best Dressed – Yaone Ramalepa – Human Resource Department
Best Dancer – Baikgathi Garebantsi-Blended and Distance Learning Campus (BDLC)
Winners of staff talent competitions
The day was filled with joy and nostalgia about the beginnings, as the morning session was reserved for the Staff Excellence Awards. BU Vice-Chancellor, Dr. Sheela Raja Ram, noted in her welcome remarks that this year marked the 9th anniversary of the Staff Excellence Awards and congratulated the staff on their significant contribution to expanding BU beyond Botswana and making it a name synonymous with excellence and impact. She thanked the staff for thinking outside the box in developing the 2023-2027 Strategy, which aims to raise the bar and focus on delivering impactful research.
The BU Community dressed in their best Christmas colours of red, white, green, and gold for the evening session. A popular DJ provided music for the evening, celebrating the BU Community's diversity through song and dance.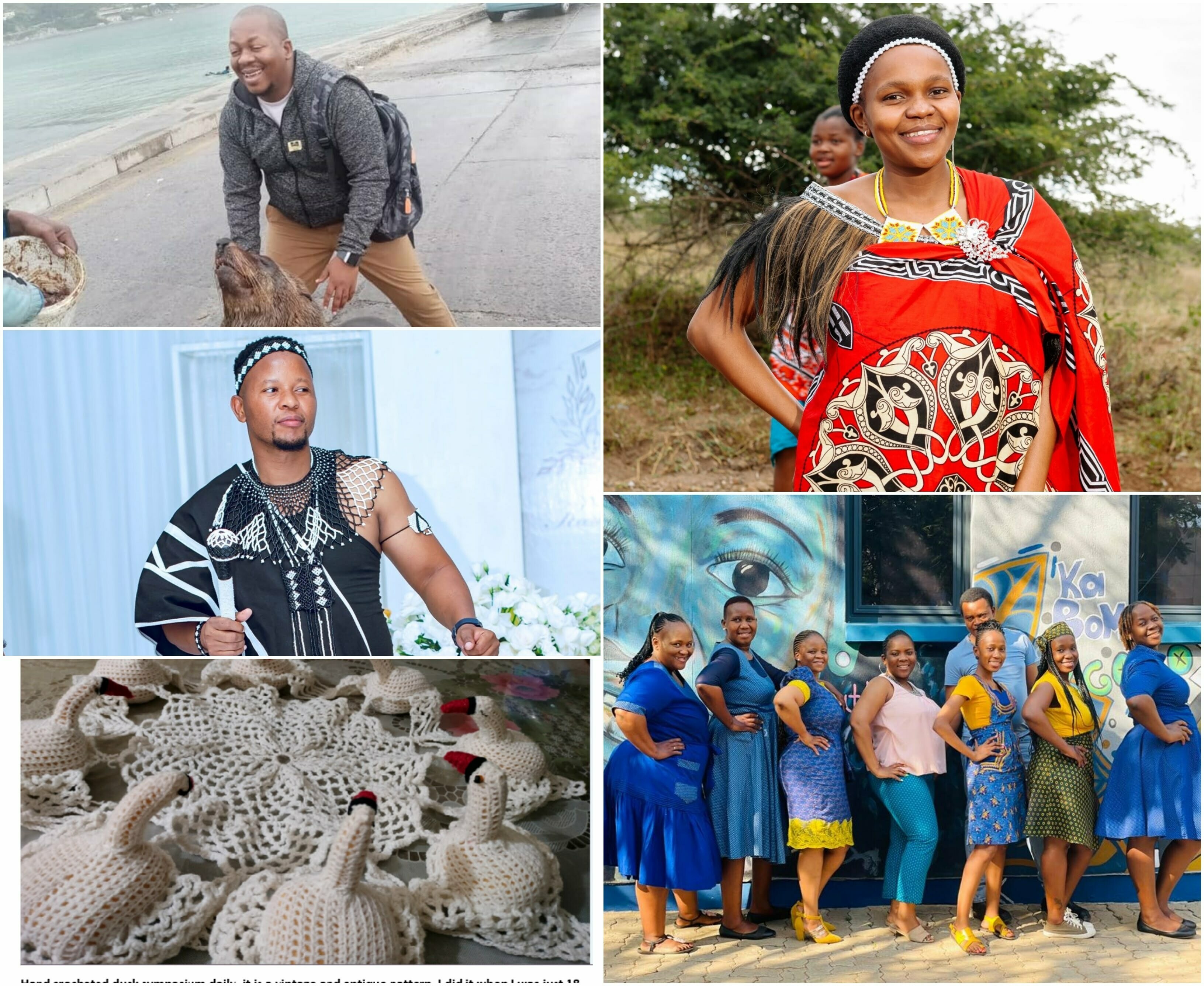 Staff Talent Competitions were held across all campuses to celebrate the diverse talents of staff members. The following emerged as winners:
Tiktok Challenge – Office of Financial Management (OFM) Gaborone
Knitting Challenge – Monica Premakar, Maseru Campus Faculty/Office Challenge – Office of Academic Services (OAS) Gaborone Culture Challenge – Swanikiwe Dlamini – eSwatini Campus
Singing Challenge – Baikgatlhi Garebantsi-Blended and Distance Learning Campus (BDLC)
Dancing Challenge – Lesego Merafhe, Information Systems Department (ISD) Gaborone
Best Dressed Challenge – Kenneth Motlotlegi, Office of External Relations (OER)
Best Holiday Challenge – Johane Tsietsonyana, Office of Financial Management (OFM) Gaborone Recycled Material Challenge – Montshwari Kgosi, Office of Academic Services (OAS) Gaborone
MC Awards Challenge – Tebogo Matebesi, Faculty of Business & Accounting, Gaborone
Winners of service, teaching & research excellence awards